Emergency Training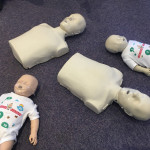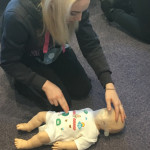 Annual Basic Life Support Training
As part of our regular training we make sure that all the practice staff do yearly refresher courses on basic life support. This includes CPR training, treatment of chokes, asthma attacks, anaphylaxis, heart attacks and more.  
We have in our practice specific equipment to help in these medical situations including oxygen, an automatic defibrilator, pulse oximeter and others, so it's good to remind ourselves on their uses, the types of situations we may come across when we aren't at work or things that might happen in our dental chairs. 
We'd like to thank Helen Watson of Orchard Training who took us through our training today in a friendly and efficient manner, and for keeping this subject fresh, simple and interesting.